This time of year, I usually find myself in conversation with someone who is curious about my bike habit. Often they feel like they could never do it themselves. So I usually give some simple starting advice.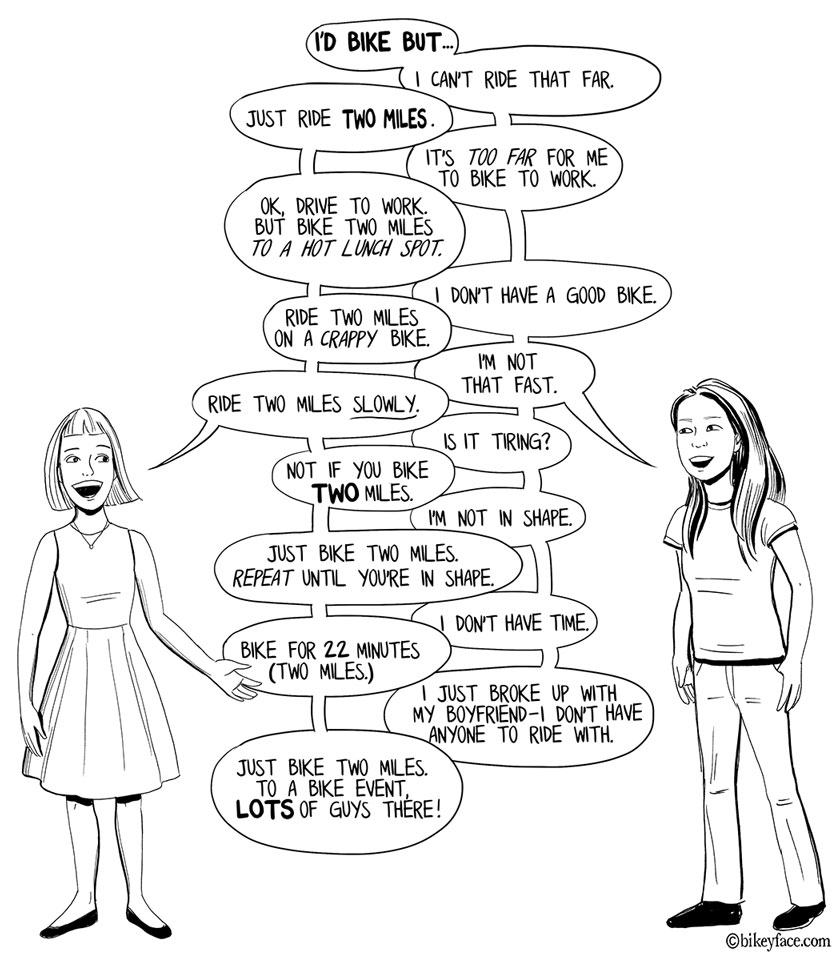 Because pretty much anyone can ride a bicycle for two miles- for fun, to run an errand, to get dinner with a friend, to explore their neighborhood. Maybe after that they'll ride two more miles… and then two more…then two more.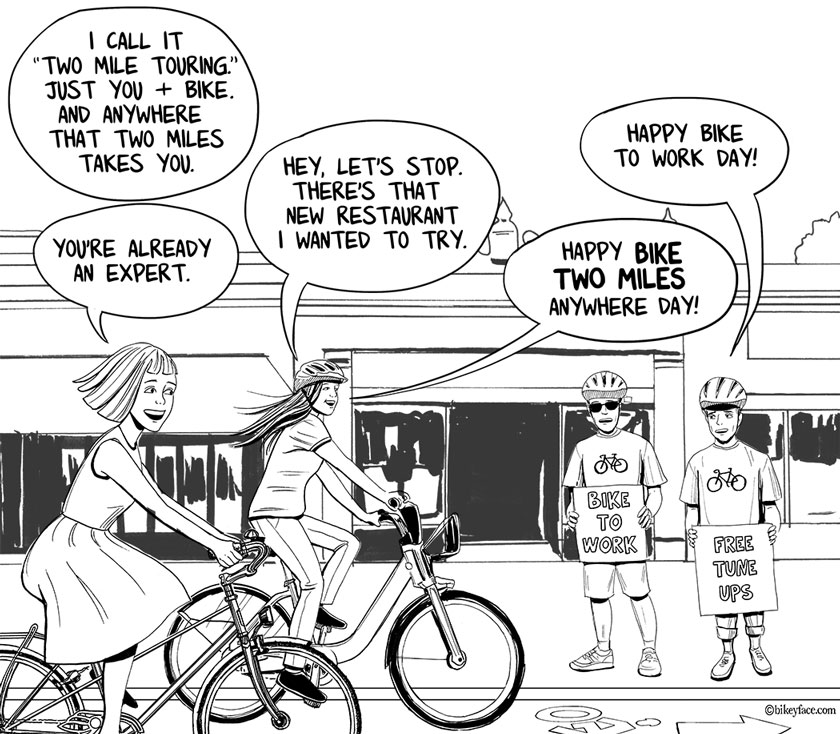 So just ride a bicycle two miles (anywhere) today. Maybe tomorrow too.